I split my duties at Ustream. Initially I focused on v4 of the Ustream.tv web site. After doing a feature audit and competitive analysis, I was responsible for redesigning existing features and functionality as well as defining requirements and the UX for new features: a new registration process, "Following" broadcasters, video embeds, the broadcasting console, among others. Since I'm self-admittedly gadget-obsessed, I shifted my focus to our mobile and device applications. We've launched the iPhone and the Android phone applications. The Android app was pre-loaded on devices sold for Softbank, and Ustream is in talks to be a launch partner for Verizon. I also did the UX for the CE application to be pre-loaded on the new line of Panasonic's Viera television sets (PR Link). Oh. And my app got four stars on CNET.

iPad app. Both phone apps were designed to combine Ustream's broadcaster and viewing apps (previously, they were separate) and incorporate Ustream's Social Stream.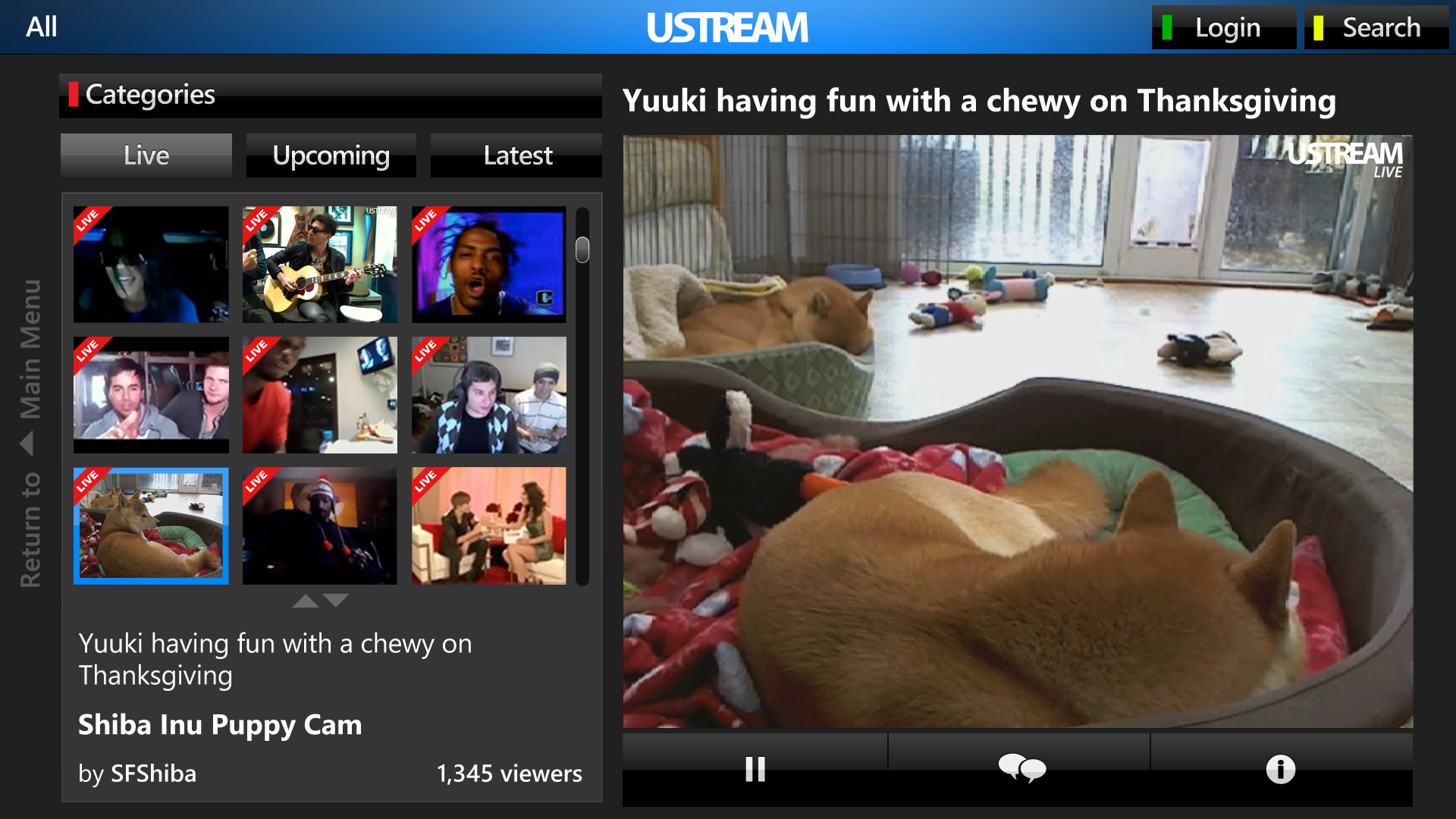 We were a launch partner with Panasonic, and we were tapped to port our mobile experience into a pre-loaded app for Viera Connect.